How It Works:
First, we need to see if John and his team are available:
You can check via text at: 6125974499
You can check via Messenger at: m.me/JohnYoungMN
You can check via email at: johnyoung@meltel.net
Please be sure to include the date of your wedding and location we I can let you know immediately if we are already reserved for your date.
Then, we have our online planning/worksheets that you can fill out and we will start to put together your ceremony!
All steps:
1. Message or fill in the form on the Contact Us page to check for availability.
2. We will send you a link to fill in for the basic services needed for the day.
3. We will send you a custom quote on your ceremony needs.
4. Upcoming approval of the quote, a retainer and contact will be signed/sent and you will be set!
5. The ceremony planner will be available for you to fill out at your convenience.
6. We can chat via your preferred method with questions or ideas as we design your ceremony.
7. 1-2 months out we will set our tentative working schedule of the ceremony.
8. 1 month to 1 week out, we will finalize all ceremony details for the day.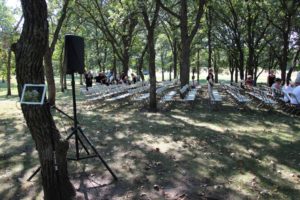 9. We create your customized ceremony on the day of your wedding!
How Much Does It Cost?
-Basic Ceremonies start at $350
-More advanced ceremonies with rehearsal, ceremony sound, audio connections for musicians, multiple microphones can range from $800-$1200